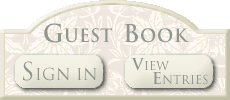 All contents (C) 2008-2018 MMVIA


 Remember the Registry Police 

"We Were The Best"

As part of a master plan to consolidate law enforcement in Massachusetts, the Registry's Law Enforcement Section 

merged with three other agencies; Massachusetts State Police, Capital Police and MDC Police on July 1,1992  making a new Department of State Police Force of over 2400 

 Our expertise was Motor Vehicle Law and Accident Investigation. 

We were called on by many police departments across the state to assist with enforcement and accident investigations.

Motor Vehicle Law was our specialty.

April 1907 signified a new course of action for the Massachusetts Highway Commission.

 In the interest of safety, the first two examiners, Fred Austin and Chauncy Hubbell

  were hired to test all applicants requesting a chauffeur's license. Austin tested in Boston and surrounding communities, while Hubbell conducted exams in other locations in the state 

    travelling to distant points by train and staying over night when necessary 

in order to conduct these exams.

In 1908, Colonel Foote and Paul Weinert were appointed as investigators of "fatal accidents"

In 1912, the first civil service examination was given for the position of examiner and 

for the first time, a badge was issued to the examiner to identify his position. 

The badge had a silver background with the word "Inspector" across the top as seen to the left.

Throughout this site, the history, pictures and various information attributed to the Registry Inspector is displayed, so that those who served will not forget, or what they did will not be forgotten   

Listen as 

Frank McCone talks briefly about the 

history of the inspector  beginning in the 1940's

Since 1907 up and until 1992, Inspectors served the residents of the Commonwealth of Massachusetts and the Registry of Motor Vehicles with pride and distinction. Attempts to eliminate Registry Inspectors using statements such as it would "eliminate duplication and 

result in overall cost savings and improve law enforcement " resulted in the 

merging of four law enforcement organizations !

We continue to see the Registry attempting to recreate the position of "inspector".

   While it is flattering, will it once again be a duplication of law enforcement ?

The last change accomplished in 2007 removed 

law enforcement from school bus inspections !

While changes continue to be made at the Registry, the loss of the knowledge 

base on motor vehicle laws and regulations remains a constant problem.

As of July 10, 2008 children must be in a booster seat until the age of 8 yrs, unless they are 4 ft 9 in first ! 

To listen to Frank wait until the music stops !

LISTEN TO HIS

 COMPLETE AND BRIEF HISTORY BEFORE OPENING ANY PICTURES

Each page plays with music and may restart after clicking on and off pictures

Effective 

October 1, 2008 commercial vehicles, trailers, and converter dollies will be subject to enhanced 

MA CMV Inspection !

With change comes change.The years of study and experience by these Inspectors on motor vehicle laws and regulations, and what they brought to RMV continues to disappear with each passing day.

 We continue to see uniformed Registry "Safety Inspectors" appear on

 television news segments doing what we as Inspectors did best ,  but wearing 

uniform coveralls and  windbreakers.  Many of us can remember how we had difficulty in getting these items !

 In 2008, we see another story regarding the Registry of Motor Vehicles  telephone call wait times. Maybe some day someone will get it, that adequate staffing will do the job. But then again, they did not

 believe us when we said it !

      It is apparent that the state still did not get it, that it cannot afford 

to lose any more knowledgeable people, and still continue 

to operate effectively sadly no more inspectors are left at the RMV ! 

Retired and Former Inspectors part of a proud 

law enforcement organization are left only with memories of the good and the bad, 

but certainly not the ugly.

It has been 

26 years  

since the merge 

      Former and Retired 

   Inspectors often change

         their address or 

            pass away. 

         Announcements

     regarding inspectors 

     maybe and often are 

              too late. 

   If you know about any

     inspector, please

          let us know

   email the webmaster.

Links to various 

law enforcement 

related sites

National Law Enforcement Memorial

State Police

Did you know that you now can get your MA driving record online !

Thought to be  

 Registry Office 

Beverly 

Picture taken at 

a section meeting

Inspectors from left to right Peter Bartolo; Ralph Scopa

Alan Boyd and Santo Rizzotto

 1970 Graduation

Inspector Alan Boyd 

giving an eye exam to 

Governor Frank Sargent, while the Registrar looks on

        1970  

   Graduation 

Press Release

To enlarge 

click on the

 document

      Inspector 

Albert W. Fontes

Inspector 

John Nason

on enforcement

          Inspector

 James Leatherwood

       Inspector 

Richard LaBonte

         Inspector Charles Florentino

   Inspector's Outing 

      Boston Harbor

       August 1916

              Inspector

         Bob Gallagher 

             (seated)

1953 

Group Picture

Nashua Street

Registrar and Inspector 

Robert Panora 

and Staff

  Governor 

John Volpe

 with Inspectors 

at graduation

From left to right

Dick Moulison, 

Larry Massone,

 Bob Gallagher

 Bill Sisson and 

Dick Smith

At various times  Inspectors like these pictured above would  attend a 3 week Accident Investigation course at Northwestern University 

in Illinois


Actual final 

identification card

As of March 2, 2010 older drivers will

 have to be eye tested to keep their driver licenses ! 

      Inspector

Ralph Tamulinas

     Labor Day  

   Enforcement

      Inspector 

William Sahovey

Inspector 

Ralph Tamulinas

The state and the registry  finally realized they could not function without inspectors. 

It is obvious that the state made a mistake when they moved to consolidate highly trained and effective law enforcement officers with other law enforcement agencies, thinking they could save money ! 

Well they didn't and in fact loss a lot of revenue.

"A Former Inspector"

Registry Inspectors

attending Skid School

Governor

 Michael Dukakis and his wife greet Inspectors

George Haratounian and Paul Greaney

      Inspector 

  George Haroutunian

      the General 

     Inspector 

Robert Vassallo

Inspector

Vincent Strothers

The announcement 

       of the END

Inspector

 Richard Larnard

It appears 

as of July 1, 2010 only two hearings officers are left 

at the RMV who 

have any law enforcement type experience !

       Inspector 

Marino Mavraides

         Inspector

Edward F. McMorrow

       Inspector 

Robert Pillsbury

         Inspector

 Francis L.Desjeans

Haverhill Branch

 Inspectors with 

Registrar Alan Mackay 

Effective Oct 1, 2010, you can not text and drive in MA

Stand by for more 

new laws !

Summary of new LEOSA Law  

suggested changes

Inspectors with 

Office Staff

Fatal Accident Investigation

Inspectors with

 the Governor

Inspectors with the Governor in Zone 1

 The list updated    for 2011

  Topsfield Academy             Class 1967

Any message that you post is  reviewed and may  be removed

      While we did not agree with the need to MERGE, we still are proud 

       of what we did back then, and during and after and still do now. 

  Massachusetts Motor Vehicle Inspectors Association

         24 years later, we still remember !

      Inspector 

Derrill Demarino

Hit radio room ID Broadcast (A)

Radio Final Sign Off (B)

"audio of the radio room"

Registry Inspectors

Ray Scanzani seated center -others unknown ?

Inspector 

Rick Heugel

    in his own words 

Lt. John Cushman at the Kingston Police Station dedication ceremony 1986

Always fly the American Flag

Let no one take that right away !

        Inspector

     Gus Cassaro

Special Investigative Unit 1992

Inspectors 

Villa and Mullay

New Inspectors January 1985

This site is dedicated to all Former and Retired Registry Inspectors 

Easier address is www.registryinspector.org

 that will now take you here as well

Auto Theft Task Force Members

   Registry Inspectors

 Minear-Massone-Youngclaus-Burr

Inspector William Sisson

(behind wheel)

Accident

 Recon Team

Last Inspectors listings by work assignment


20 +

Inspectors

checking numbers 

 Next Luncheon Date September 26th, 2018 at High Noon 

Inspector Joe Hourihan

pictured left with a 1960 

Plymouth Savoy RMV Cruiser

1979 Fall River RMV

Inspectors Jim Ryan, Bill Grady,

Richard Mott, Joe Macedo and

Paul Pinto 

    We hope you enjoy the site and history and

Asst Supervising Inspector Bill Grady

 Above left to right: Bill Grady,

Joe Macedo and Dave Dennen

​            1981

Milton Bednarz,

Harold Hart and

 Bill Grady look over a new inspection sticker

        Inspector

Lynn Lewandowski

Open full screen to read this.